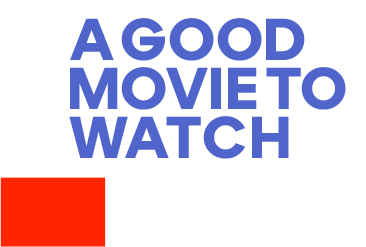 What to watch on streaming.
What is it?
agoodmovietowatch suggests highly-rated yet little-known movies and shows.
Why highly-rated and little-known?
Highly-rated: so that you know they're good, and little-known: so there is little chance you've already seen them.
Our movies and shows all hold a viewer score higher than 70% (7/10 on IMDb for example) and at the same time a critic score higher than 70% (on Rotten Tomatoes, Metacritic, etc).
We also hunt down movies and shows that have low voting counts on those same platforms.
Why no algorithms?
Netflix's algorithm is a corporate algorithm. It's often more interested in selling you what Netflix spent money on rather than recommending what's actually good. 
Not to mention, recommendation algorithms suggest content based on your past viewing. This means that you'll rarely get exposed to new things outside of your palate. We believe that being challenged by something new is always better than being told what to watch by a robot. 
agoodmovietowatch is 100% human-curated. If you see it here, we've watched it and completely vouch for it.
The Team
Bilal Zouheir, founder and curator.
Igor Fishman, writer and curator.
Jasmine Renaé, writer and curator.  
Taylor Leigh Harper, writer and curator. 
Renee Cuisia, writer and curator. 
The design concept for the website was done by Sheena Antonios. Illustrations by FÖRM and @aahermit. Editing also contributed by Simon Wolff.
Why isn't this website perfect?
We're still figuring things out but we're getting better with each day, and with your help, we can be perfect. If you see something you don't like, please let us know using the feedback link below. To help with our funding, please consider becoming a premium subscriber to our newsletter, or directly donating an amount of your choosing. 
How can I get in touch?
Have a movie you think we should check out? You can reach us here. 
For all feedback, right this way please. 
And for random thoughts, partnerships, or anything else, you can reach us here.